History
The first predecessor of Auto Metall EST LTD was established in 1917. Due to the following complicated decades and the soviet union there were many structural changes in the years until to the year 1980. In this section is pointed out our main products and key events through the history with dates and images.
The data is taken from a book written by D.Suigusaar, Tallinn 1985. The content describes historical and economical facts about Auto Metall EST LTD predecessors.
1917-1950 - In the early years took place the structural foundation and the development of the company. The company expanded and that bringed along a lot of structural changes and different production space and direction changes.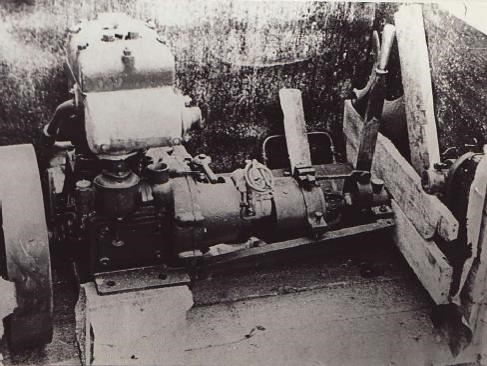 1950 - the start of serial production of boat engines 1K4M12/17. Volume, 40 pieces a year.
1960- The start of car roller ET 1.5 second series production.
1964- The beginning of micro van ET-500 pilot model production.
1970- Was finished the first electrical car IT-800 pilot model and it was handed to the customer. (Direct current electrical motor was powered by tin batteries.)
1972- was made electro mechanical hatch lift for trucks, called "Electrolift".
1974- Were finished first bread containers K2 and for their better transportation installed hatch lift A-38
1978- By that time were made 1000 hatch lifts S-5-A
1978- Was given over to the soviet union tranportation ministry first packed vehicle with installed hatch lift.
1980- By that time were made 2000 hatch lifts S-5-A
1994- Developed separated and independent company called Auto Metall LTD.
1996- Auto Metall LTD company name changed to Auto Metall EST LTD.
2001- Company moved to new production space from Tähetorni 21 to Valdeku 109D in Tallinn
Currently in our company is a person, who started working for the predecessor of Auto Metall EST in 1971, which makes the length of employment over 40 years.